Why work for Cox Media Group?
Are you passionate about your career? At Cox Media Group, a division of Cox Enterprises, every team-member has a vital role to play in our company's success story. Team-members are our most valuable resource and that's why we hire the best and brightest.
Be Yourself.
Make Us Better.

Innovation thrives in a diverse and inclusive workplace, and we encourage everyone to contribute their best ideas.

We invest in our
employees.

Cox provides a generous benefits package that includes robust health benefits for spouses and domestic partners, paid time off, and 401(k) matching.

Our people
are our most valuable
resource.

Through career development, innovation summits, ongoing training and a commitment to hiring from within, our employees help define their own career paths.

We are committed
to improving the
communities we serve.

Every CMG location actively volunteers or contributes financial and valuable publicity support to nonprofit partners.
Cox Media Group is an
integrated digital media company
Check out our story, see the people who power our amazing brands, and then search for opportunities to join our team.
What We Do
Newspapers

Our seven daily and 11 non-daily award-winning newspapers in four major U.S. markets reach more than 3.5 million print and online readers weekly and offer digital and direct mail marketing solutions for our advertisers.

Radio

Our 60 award-winning news and music radio stations in 11 markets entertain and inform 15 million listeners weekly.

Television

14 award-winning TV stations and one local cable channel in 10 markets inform and entertain 31 million viewers weekly.
Digital

Award-winning print and broadcast media brands are available on any mobile device. We also offer customizable digital marketing products and services that drive results to our valued clients.

Sales

We provide customized marketing solutions that drive results for all of our media platforms. This helps clients maximize sales, boost brand value and turn prospects into customers.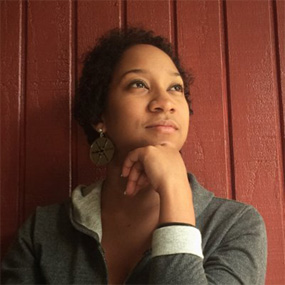 "I'm constantly awed by the ease at which we're able to collaborate on digital programs and social/digital content that's performing exceptionally well in our various markets, and how we share knowledge and successes. It's harder to communicate and scale in large media organizations and we do it so well." Kari Cobham, Digital Analyst
Our Benefits
We know that a successful workplace is an engaged workplace. In order for Cox to be the best, we need to attract, retain and reward the best. We do this by being an employer of choice and offering competitive compensation and benefits packages for our employees.
Health and Wellness
Flex benefits for medical, vision and dental plans
Life insurance for you, your spouse and your children
Tax-free health and dependent care spending account
Short-term and long-term disability
Business travel life insurance
Life, at Work and Home
Employee assistance program
Retirement Benefits including 401(k) matching
Adoption assistance
Paid vacation, holidays and personal days
Career Development
CMG University, with hundreds of free online courses
Tuition reimbursement (select companies)
Mentoring program
The Perks!
Employee discount programs from great retailers (Dell, GM, Ford, and Apple just to name a few)
Location-specific benefits tailored to your neck of the woods
Where We Are
Cox Media Group operates in the following markets and has careers available in:
Click on a location above to view available careers.